---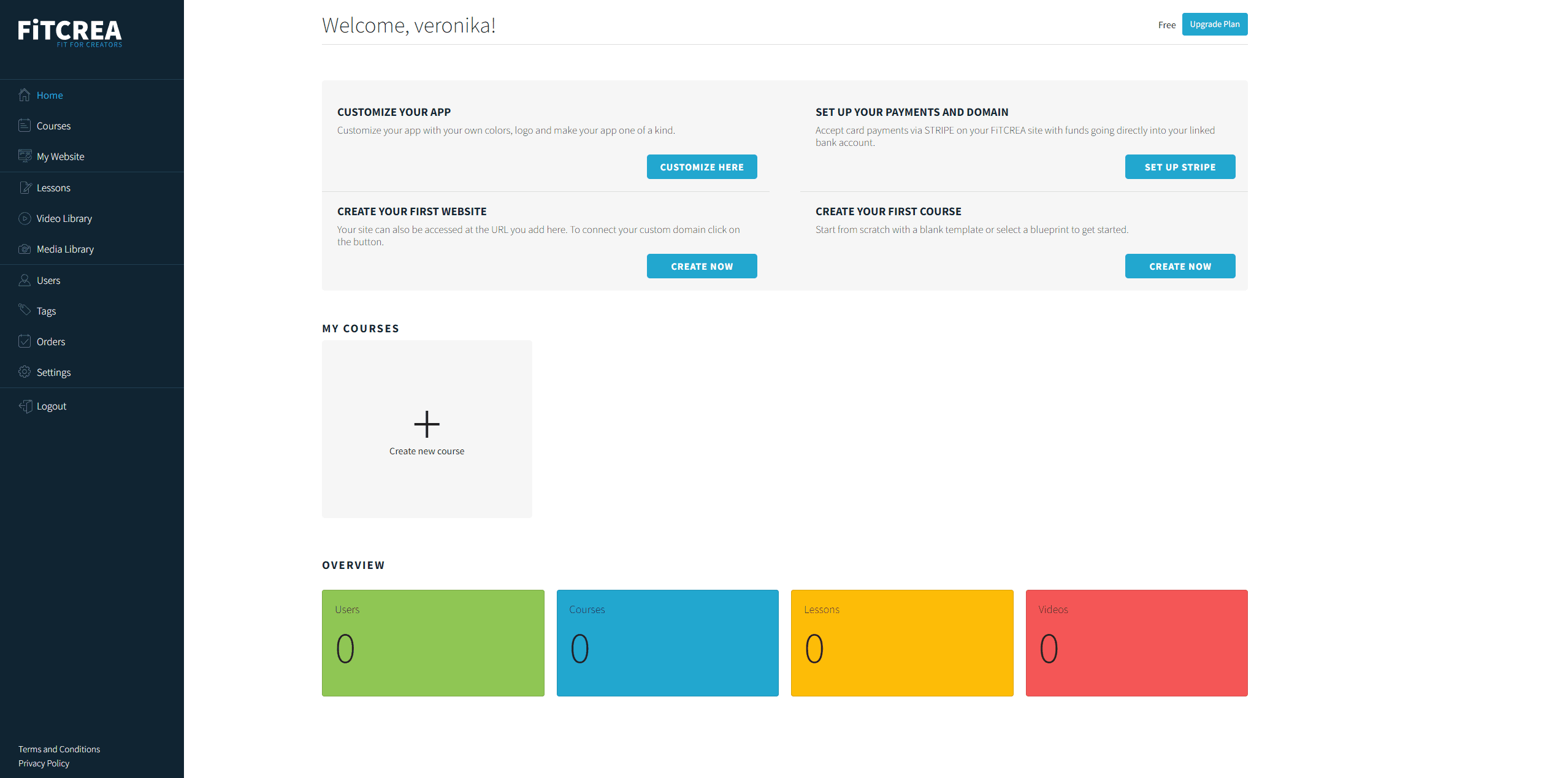 This is the view that you will see when you will login for the first time.
On top left side is Main Menu that helps you navigate trough the application.
On top right you can see what payment plan you are on, and a quick button UPGRADE that allows you to upgrade anytime.
In the center, you can see the main content. There are four quick links to help you get started.
Underneath you have the category MY COURSES where you can create a new course and view all already created courses. At the bottom is the OVERVIEW with general statistics of your admin and Fitcrea app. It shows the number of users, courses, lessons and videos.
---
Setting up your application
First thing that you will notice are 4 options that help you quick setting up the application.
CUSTOMIZE YOUR APP
This will take you to your settings where you can change colors to your needs, main image that shows on the login page and your logo.
SET UP YOUR PAYMENTS AND DOMAIN
Connect to your Stripe account to receive payments and collect orders through your website. This step is not necessary, you can still set up a website but selling your courses will be limited.
Change the URL – We recommend that you set up your custom domain, so that your users can access to your website and online course via your URL (yourdomain.com)
CREATE YOUR FIRST WEBSITE
Create a website where you can sell your online courses, services or just use it as a About me page.
CREATE YOUR FIRST COURSE and MY COURSES
Create an online course with ease, use course templates that help you structure and build a ful online course in minutes. All you need to do is upload your own materials.