Build an online fitness course.
No coding required.
Create online fitness courses under your own brand and expand your business in minutes, stress-free.
Try it out on our free plan. Set up in minutes. No credit card required.
Your Problems – Our Solutions
Without obstacles or missed opportunities
From Gym to Screen

Bring your gym online in seconds. A simple and clear way to show workouts to your students and easy to stay in touch.

Affordable and Available Now

Start today without financial worries. Custom solutions typically take a lot of time and money. With us you have the option to test it all out online for free.

You are Never Alone

You focus on the content and support of your students, and we take care of all the technical details. Help is just a click away.
How to start
Create online courses and bring fitness to anyone anywhere
Create your FREE account

You can sign up for FREE, no credit card required. You can always upgrade later.

Build your course

Easily upload your materials. Organize your workouts, schedule exercise and rest days and automate progression.

Start selling

Publish your course and make it visible to public. Now you can start selling.
In three simple steps
Bring your workouts online. No coding required.
#1 Upload Videos
If you already have workouts on your youtube or vimeo channel, you can simply add your URL of the video to add it to your Video Library OR you can upload your video on our server and have access right away for the next step.
#2 Create Exercises
In Exercises Library you can create your exercises from the videos that were uploaded in the first step. Organize all your learning content by creating Follow-along or Simple Exercises.
#3 Build your Course
Use the exercises from the Exercise Library to build your course. Schedule workouts and organize progression according to your fitness plan. Design a fitness experience your students will love to sweat in.
Features
FiTCREA comes with amazing features like…
WORKOUT BUILDER

Course builder is optimized for creation of online workouts and fitness courses, making it easy to set up your materials for the ultimate fitness experience.

Fully optimized for web and mobile

Fully responsive websites give your students the option to follow along with your workouts according to their needs. With the Chrome cast option, they can even move away from their smartphones, tablets and desktops, to preview exercises on TV.

User-friendly application for your students

It's simple to use and navigate through, making it easier for your students to follow their progression and keep their motivation to continue working out with you.

UPLOAD your material

If you already have workouts on your youtube or vimeo channel, you can simply add your URL of the video to add it to your Video Library OR you can upload your video on our server and have access right away

App in your language

Choose the language that allows you to work in way that's most productive and comfortable to you and your students.

. . . AND much more

Easily link your existing website to Fitcrea using custom domain, with the help of our Editor create branded courses, and more… We'll make everything a team effort – if you succeed, so do we.
Testimonials
We help fitness entrepreneurs deliver exceptional student experiences
Before using the Fitcrea platform, we had video training programs organized on the Google drive platform. Ever since we use Fitcrea platform professionally the use of programs has become easier, more transparent, and more beautiful. Users with an exercise calendar find it easier to maintain motivation and what it is for most importantly, the program buys and recommends more customers.
"Alja Malis"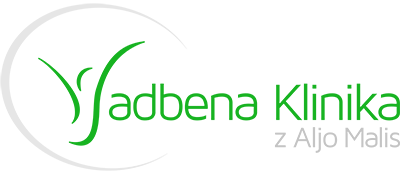 Testimonials
We are happy if you are happy!
With the help of Fitcrea platform I can easily create and design fitness programs on a professional level. Student progression is clear and unobstructed as the platform shows schedule, my courses and is availaable anywhere, anytime. Thank you Fitcrea team for all the hard work!
"Sanja Sterle"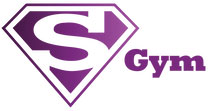 COACH – ANYWHERE
If you are a Pro or just getting started, FiTCREA has you covered.
And don't worry, we are specialized for creation of online fitness courses.
We believe that your workout programs should not be limited by technology. With Fitcrea you can easily create different kinds of courses and workout programs and start selling them to your students. This way you can focus on the content and support of your students, while we take care of all the technical details for you. Bring your gym online, stress-free.
FAQs
Do you offer a free plan?

Yes, you can sign up for a FREE plan, no credit card required. Our Free Plan is a great starting point if you are just getting started.

Is the FREE Plan a trial?

No. our Free Plan does not expire and you are welcome stay on Free Plan as long as it suits you. It's a great way to start your online business since you can publish one course and have up to 100 students. Once you have grown your business, you can choose from our paid plans.

What do I get with the Free Plan?

All our features limited to creating one course and having up to 100 students.

Do you take a cut of the course sales?

No, we do not charge any transaction fees, nor do we take any commission from course sales. You only pay if you are using a paid plan.

How easy is it to set up online fitness business with Fitcrea?

It's so easy and quick to set up and make your own without any coding experience.

How do I start accepting payments for my courses?

Currently, we do not offer payment processing, meaning you need to have a separate way of accepting payments.

Can I cancel or change my plan at any time?

Yes, you can upgrade or downgrade at any time. If you decide Fitcrea is not for you, you can cancel anytime.

Do I own my content?

Of course! Your content is and always will be yours.

Can I use my own domain?

Yes, you can link your exiting domain to Fitcrea. If you don't have a domain, we'll provide you with a free yourdomain.fitcrea.com domain name.

Do I need a web hosting account?

No, all plans (including our Free Plan) include secure, unlimited hosting for your digital content.

In which language is Fitcrea platform available?

Fitcrea allows you to choose the language you want your platform elements displayed (menu, buttons,…). For now It is available in Slovene and English. As a course creator you can always create your content in any language you want.

How can I reach Support Team?

You can always contact us via e-mail at info@fitcrea.com or contact us on our contact page and we will answare you in no time.
CUSTOMER SUPPORT
We are always here for you.
We believe that your workout programs should not be limited by technology. With Fitcrea you can easily create different kinds of courses and workout programs and start selling