Build your own online course,go create!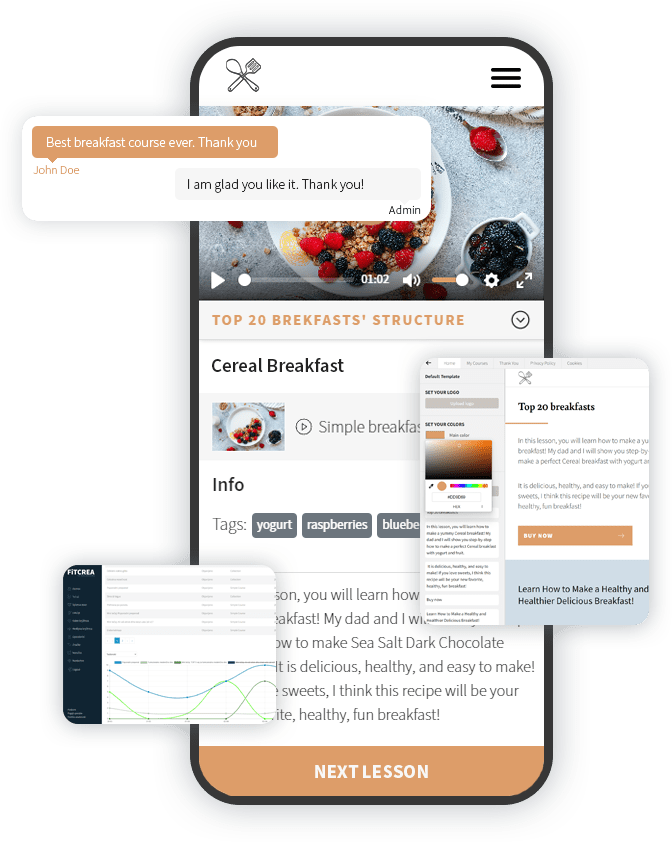 With Fitcrea you get everything you need to create online courses and coaching services without coding. Learn more
Everything you need. All in one Place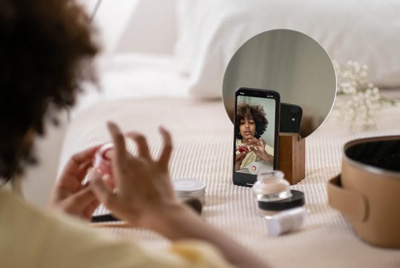 Create online courses
Build different types of courses, modules and lessons with interactive experiences for your users.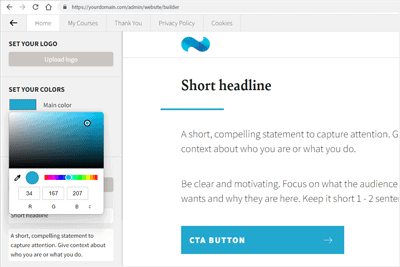 Build your website
With beautiful templates you are just a click away from a website that is home to your business.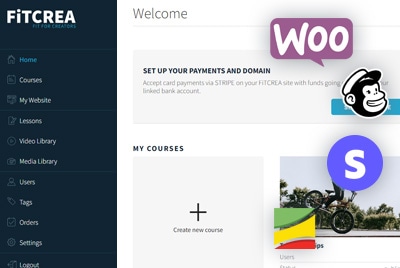 Fitcrea integrates with
Trusted online providers used by millions across the web: Woocommerce, Stripe, Mailchimp, Metakocka.
Learn more about Fitcrea
In this short video, we'll show you how quickly and easily you can get your online course up and running!
Working with Fitcrea is Simple
Fit for Creators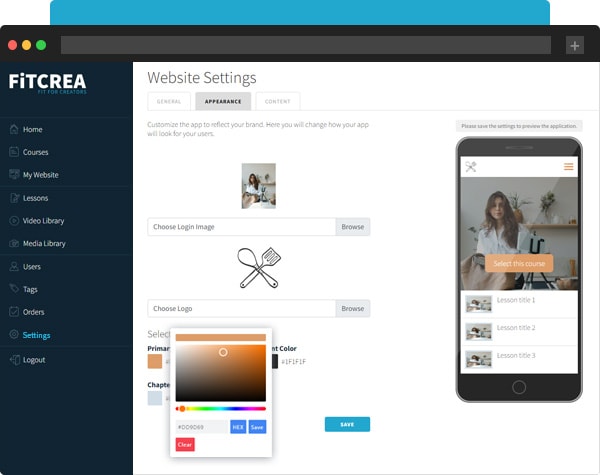 Build your own app
---
With signing up you get your personal web app which can be accesed through your own domain. You can customize it with different features.
Choose your language, timezone, personal domain, branding, and create your own website with ready to use templates.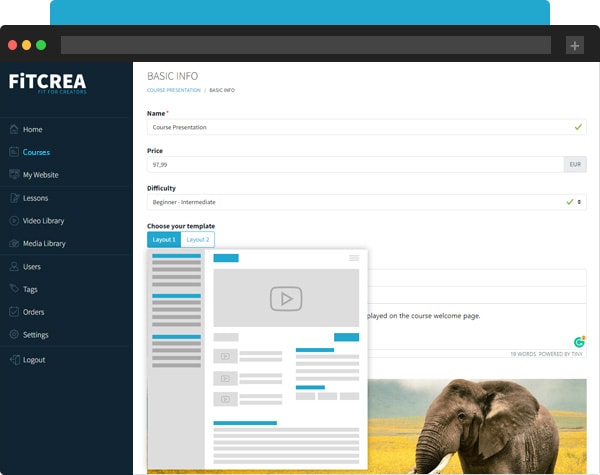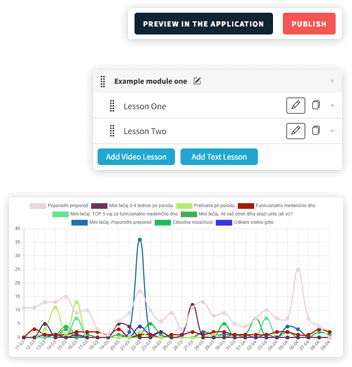 Create courses
---
You can choose between different types of courses:
Simple, Drip and Collection course. Courses are made with modules and lessons. Simply create video, text or PDF lessons.
Users can comment or ask questions in the lesson public to all lesson viewers or only to admin . Admin can reply, edit or delete all comments.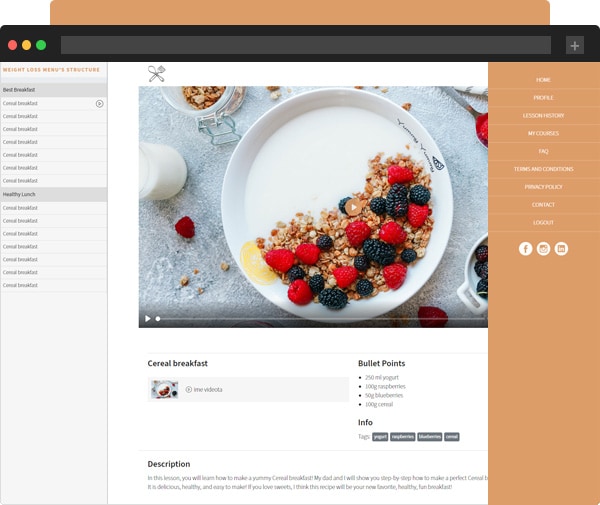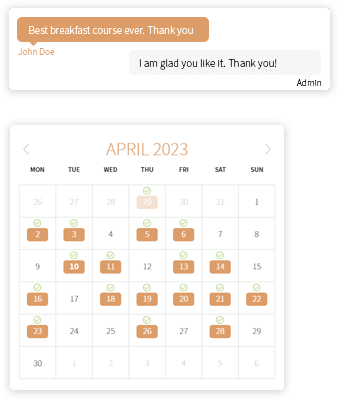 User's dashboard
---
After purchasing a course, user receives an email with activation link. They create their own account in your app where they can access the purchased courses, see their progression and more. Users can track their completed lessons via histroy calendar.
Lessons are made more fun and interactive with comment feature where user is more connected to you.
What Fitcrea users think
Join happy customers worldwide who are already using Fitcrea.
I'm not just a number, but a part of the story!
I chose Fitcrea because I can't stand bots and getting lost on course publishing websites where I need to hire a web assistant for uploads. I like Fitcrea because it has a nice design, fair price, human support in Slovenian on the other end, and a simple and clear admin page. After initial personal instructions, I quickly mastered the content uploading, and now I enjoy uploading and designing lessons for my course participants.
I'm also grateful that the creators are very open to suggestions and ideas on how to further improve the platform. That's why I don't feel like just a number, but a part of a story where everyone benefits: me, my course participants, and the creators of the Fitcrea platform. And that makes me very happy!"
Now I sell more than ever before!
Before using the Fitcrea platform, we had our training programs organized on Google Drive. Since using the professional Fitcrea platform, creating programs has become easier, more manageable, and better looking. Our content is protected from being shared around and users find it easier to stay motivated. Most importantly the program buys and recommends more happy moms.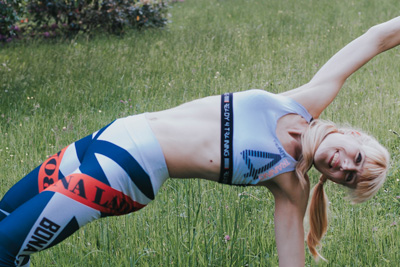 Alja Malis
Vadbena klinka
Looking professional for…HOW MUCH? $0?
With Fitcrea I've raised my offer one step higher. I started out on a FREE plan and just spent my time creating and selling. This is so awesome, you can have it free and just upgrade when you're making some real $$. It's so easy to use for me and my girls love it. I am happy I decided to use it, and all praise also to the team who are always available for questions, help, and comments.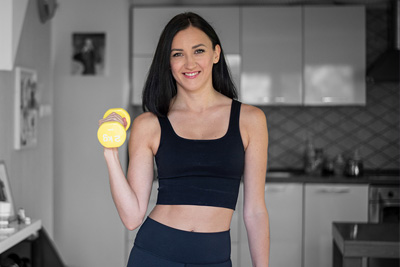 Liza Kregar
I HATE all the tech stuff but I did it.
I'm a PT and HATE all the tech stuff but with FiTCREA even I can easily create online training programs on a professional level. It guides users through the entire program in a simple way, which enables a transparent schedule and the use of the training platform anywhere and anytime. Thank you to the FiTCREA team, for always listening to me and all the effort you put into it!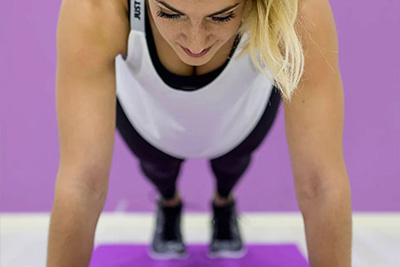 Sanja Strle
Integrations & Automation
Trusted online providers used by millions accrosed the web: Woocommerce, Stripe, Mailchimp, Metakocka.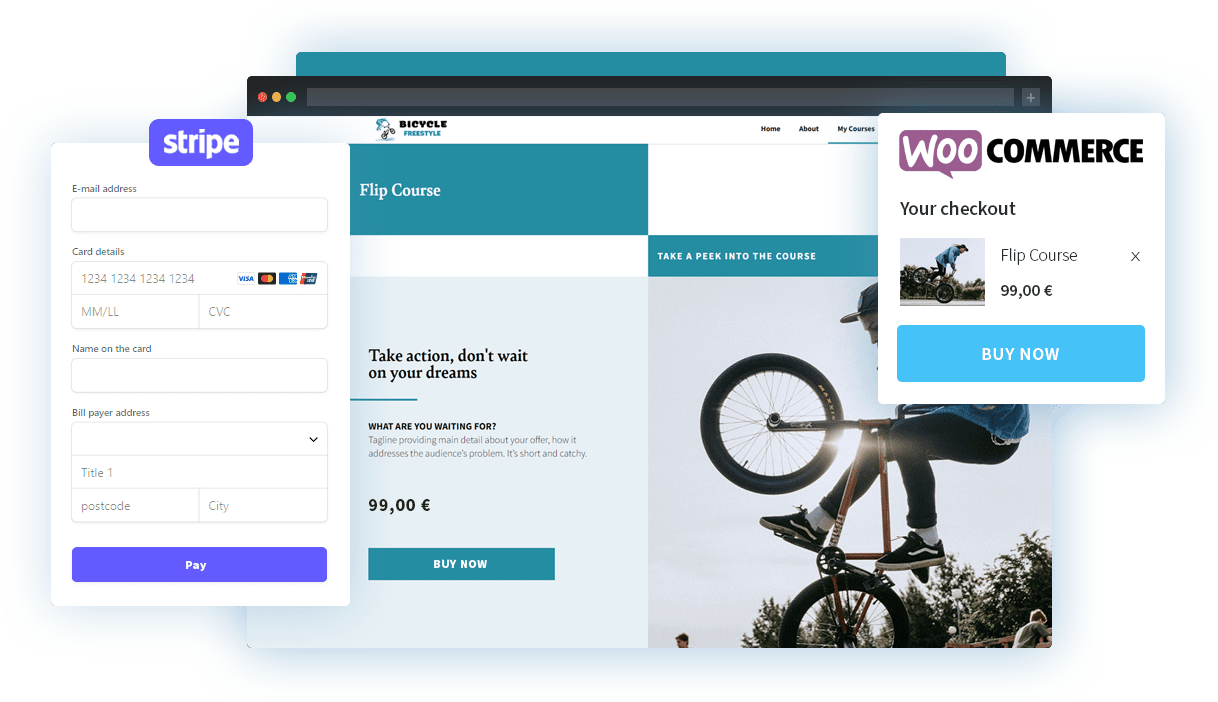 Get help when you need it

With our support team, you will never feel alone. If your business ever feels overwhelming our team is here to help you succeed. Technical support is available through email for all Fitcrea customers in English and Slovene. Customer support is available through email for anyone interested in course creation.

Learn How To Start

Get started with simple step-by-step training. You will learn a simple strategy to start making online courses and get paid. Our FREE training offers on-demand videos that will help you create and launch your first online course.

Safe and secure

For us, safety comes first. Sleep easy knowing your business is protected by a professional team with over 20 years of experience using security certificates, reliable cloud hosting, and best online practices.
Start with 0$ but not from ZERO.