Create online courses with us and change your knowledge into business.
With our tech you get everything you need to create online courses and coaching services without coding. Simply click and sell 🙂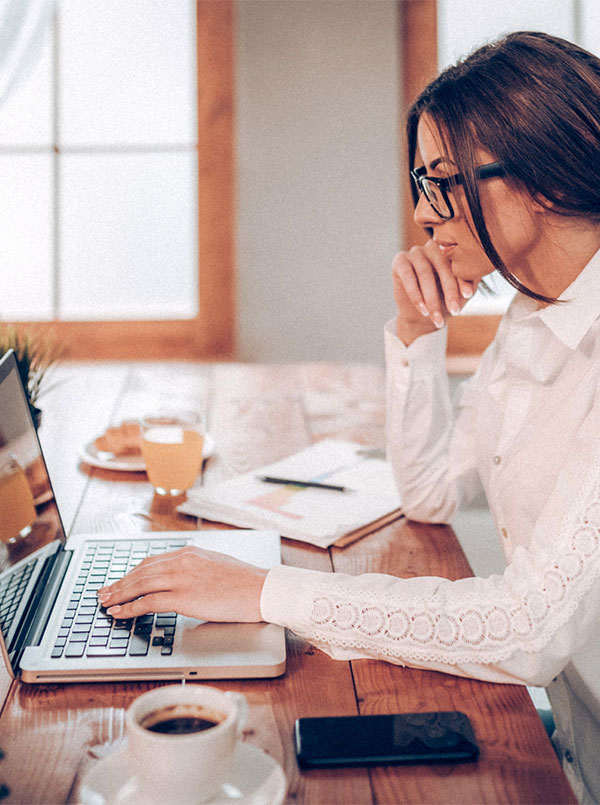 The Fastest Way to Start an Online Business
with 0$ tomorrow is by Selling Your Knowledge.
Everything you need. All in one Place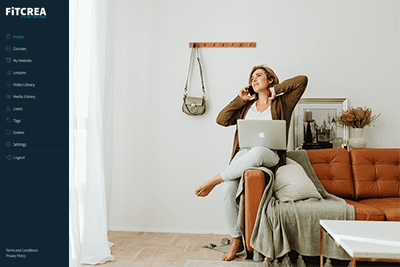 Create online courses,
build amazing websites, and sell your products through one dashboard.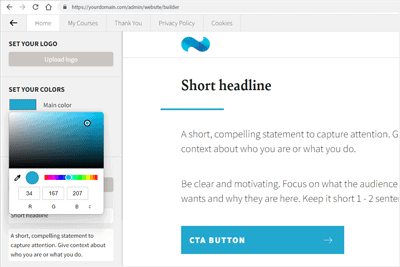 With
beautiful templates
you are just a click away from a website that is home to your business.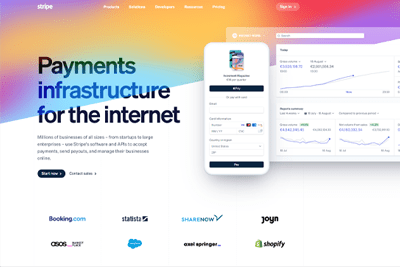 Fitcrea
integrates with Stripe
making payments quick and safe.
Here is what FiTCREA can do for you …
In this short video, we'll show you how quickly and easily you can get your online course up and running!
Tell me, is
This You?
1

Tired of watching other creators crush it with their courses while you don't even try?

2

New at content creation but looking to quickly monetize your knowledge

3

Tired of running yourself ragged trying to serve everyone on their schedule.
4

You get overwhelmed just thinking about working with 1:1 clients?

5

Want to make a full-time income online but blogging, affiliate links and 1:1 clients have gotten you nowhere near.

6

Willing to do the work that actually converts to $$ instead of burying yourself in work that doesn't bring anything to the table.
Now Imagine …
Create your course with less effort and time but sell it again and again to different people.
Work once but sell multiple times instead of creating and sharing the same knowledge time and time again until you get burned out.
Do what you love AND have an abundance of money, time, and freedom for the rest of your life.
Create online courses that get you to 6 figures faster than 1:1 coaching or a 9:5 job.
Helping more people becomes effortless, because you have an offer that works FOR you and not against you.
You finally get paid the amount of money that matches the value you bring to your audience.
You are able to have your Saturday off but still get the message: someone just purchased your online course!
What's inside
A simple blueprint to follow – course creation can feel overwhelming for a self-starter but Fitcrea was made to take you from start to finish in record time without losing time on things you don't need
Start with 0$ on FREE planNo need to spend money before you make it. We offer totally FREE plan for UNLIMITED time.
Keep 100% of you earningsWe don't take any comissions, no matter what plan you are on.
No need for tech skillsWith course templates ready to go it's as simple as TikTok
Remove all Fitcrea brandingKeep it 100% your brand and personalize everything – colors, logos, and more…
You might still have doubts, like…
Who would even buy my course?
I am not a techy person, I don't know any coding.
I don't have any money to invest.
Real people. Real success.
Now I sell more than ever before!

Before using the Fitcrea platform, we had our training programs organized on Google drive. Since using the professional Fitcrea platform, creating programs has become easier, more manageable, and better looking. Our content is protected from being shared around and users find it easier to stay motivated. Most importantly the program buys and recommends more happy moms.
Alja Malis

I HATE all the tech stuff but I did it. And it was easy.

I'm a PT and HATE all the tech stuff but with FiTCREA even I can easily create online training programs on a professional level. It guides users through the entire program in a simple way, which enables a transparent schedule and the use of the training platform anywhere and anytime. Thank you to the FiTCREA team, for always listening to me and all the effort you put into it!
Sanja Strle

Looking professional for…HOW MUCH? $0?

With Fitcrea I've raised my offer one step higher. I started out on a FREE plan and just spent my time creating and selling. This is so awesome, you can have it free and just upgrade when you're making some real $$. It's so easy to use for me and my girls love it. I am happy I decided to use it, and all praise also to the team who are always available for questions, help, and comments.
Liza Kregar
Fitcrea is for you if you …
have the DESIRE to build financial freedom by sharing what you know on your terms
want to scale your biz to 6+ figures.
are ready to work less and earn more.
Fitcrea is NOT for you if you …
don't want help with tech stuff and use ready-to-go templates.
want to keep working around other people's schedule.
love Zoom fatigue and don't mind running your vocals haggard.
"This is the leg-up I've been looking for"
At least 60% of internet users have participated in online learning.
Source: Guru99
Get help when you need it

With our support team, you will never feel alone. If your business ever feels overwhelming our team is here to help you succeed. Technical support is available through email for all Fitcrea customers in English and Slovene. Customer support is available through email for anyone interested in course creation.

Learn How To Start

Get started with simple step-by-step training. You will learn a simple strategy to start making online courses and get paid. Our FREE training offers on-demand videos that will help you create and launch your first online course.

Safe and secure

For us, safety comes first. Sleep easy knowing your business is protected by a professional team with over 20 years of experience using security certificates, reliable cloud hosting, and best online practices.
Start with 0$ but not from ZERO.